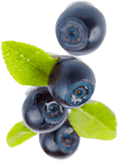 Take the first step—Call us today
Invest now in your health and future by achieving a healthier weight. Even a modest weight loss of 5-15% can have a substantial impact on your health if you are overweight or obese.
For friendly answers or appointments, please call 818.789.0203.
Mailing Address:
Marjorie Yong, M.D.
Yong at Heart Total Wellness
5400 Balboa Blvd., Suite 212
Encino, CA 91436
TEL: 818.789.0203
FAX: 818.789.0208
FOR MEDICAL EMERGENCIES, PLEASE CALL 911
Warm, friendly, encouraging and expert healthcare.
Call 818.789.0203 for an appointment.