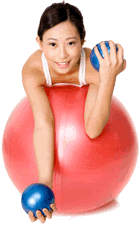 Serving LA Area
Encino
San Fernando Valley
Westside
since 2000
Dr. Marjorie Yong and Staff
Dr. Marjorie Yong helps patients achieve a healthier life by addressing not only individual medical problems such as diabetes, high cholestrol, or hypertension but also obesity that often underlies such disorders.
She is uniquely trained in Obesity, Nutrition, and Primary Care:
• Bachelor of Science, Biology, UCLA
• Doctor of Medicine (M.D.), from Medical College of Georgia,
• a leading primary care medical school in the U.S.
• Family Practice residency in the UCLA-affiliated
• Kaiser Woodland Hills program
• National Institutes of Health (Clinical Research) Fellowship
• in Nutrition, Department of Medicine, UCLA School of Medicine
• Treated Obesity (culminating as senior physician) for 2 years
• in the Bariatrics practice of the late Morton Maxwell M.D.,
• Professor of Medicine at UCLA, a pioneering expert in Obesity
• Founded Yong at Heart Total Wellness, Inc. in 2000
• Diplomate of the American Board of Family Medicine
• Diplomate of the American Board of Bariatric Medicine
Dr. Yong has over 13 years of experience with patients reducing
weight for health reasons including pre- and post-gastric bypass
patients, children, and adults. Some desire only to lose
a few pounds.Others need to lose 80-100 lbs or more. Her goal
is to help everyone to achieve a healthier weight for the long-term
benefits. In addition to weight loss treatment, she advises
on general health maintenance and screens for other disorders.
Warm, friendly, encouraging and expert healthcare.
Call 818.789.0203 for an appointment.